<< Go Back up to Atmospheric Theatres Main Page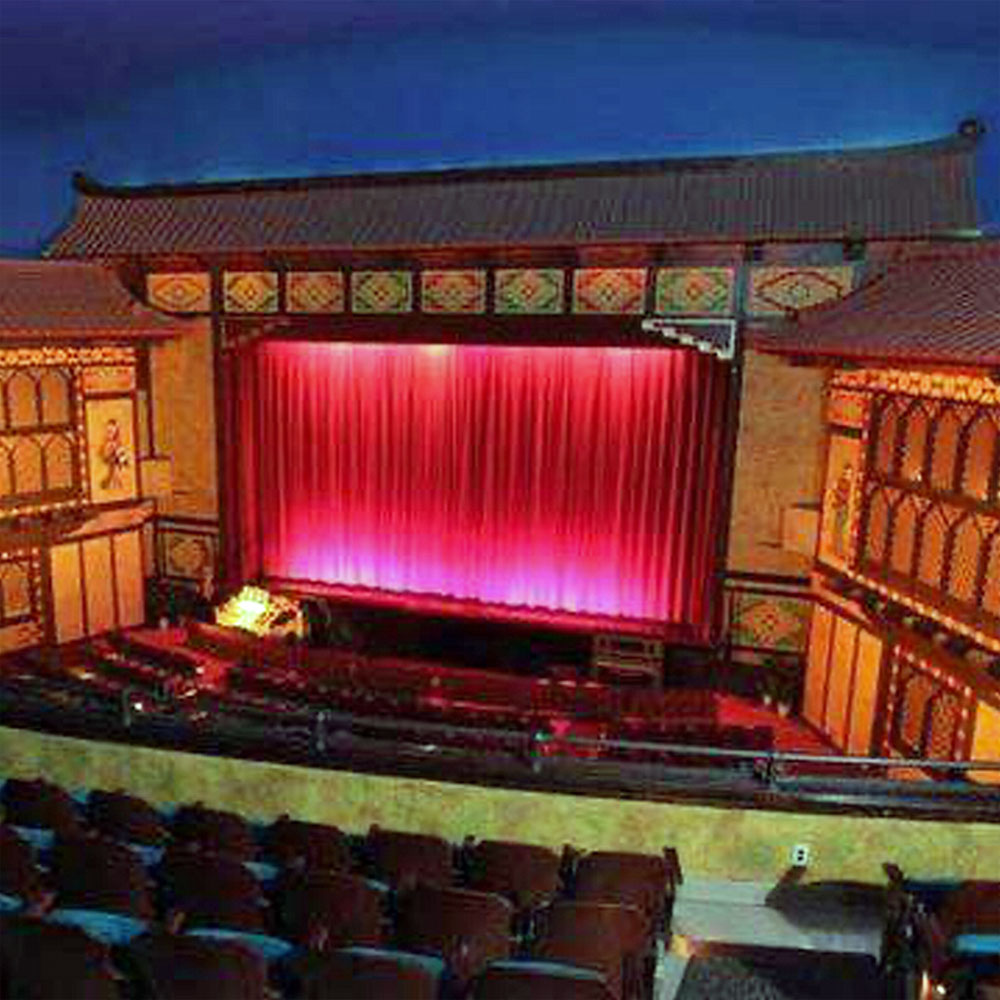 First Opened:
27th January 1928 (94 years ago)
Atmospheric Style: Japanese
Architects:
Verner, Wilhelm and Molby
Overview
The Redford Theatre was opened by the Kunsky Theatres chain on 27th January 1928. The auditorium was designed in an atmospheric style to resemble a Japanese outdoor garden theatre. The original seating capacity was 2,051 (now 1,581). It is equipped with a Barton 3-manual, 10-rank theatre organ.
In 1931 the theatre was purchased by the Goldberg family as part of their Community Theaters circuit.
The Motor City chapter of the American Theatre Organ Society

(MCTOS) took over operation of the Redford Theatre in 1974, and purchased the building in 1977. Since that time the all-volunteer staff has run it as a classic films/rental/stage show/organ concert venue. Much of the original Japanese Atmospheric style décor was altered during World War II, and the MCTOS

have been working for many years to re-create what was lost.
Recently the theatre has a new computerized light board and new historically accurate seats. Restoration is continuing as funds and time permit. The classic film series shows a different film every other weekend, plus music played on the Barton organ.
Further Reading
Online
Photos of the Redford Theatre
Photo credits are noted where data was available at the time of inclusion. Photos displayed here may be subject to copyright; refer to our Copyright Fair Use Statement regarding our use of copyrighted media and contact us

with any concerns.
Photographs copyright © 2002-2022 Mike Hume / Historic Theatre Photos unless otherwise noted.
Text copyright © 2017-2022 Mike Hume / Historic Theatre Photos.
For photograph licensing and/or re-use contact me here

.
| | | | |
| --- | --- | --- | --- |
| Follow Mike Hume's Historic Theatre Photography: | | | |