<< Go Back up to Atmospheric Theatres Main Page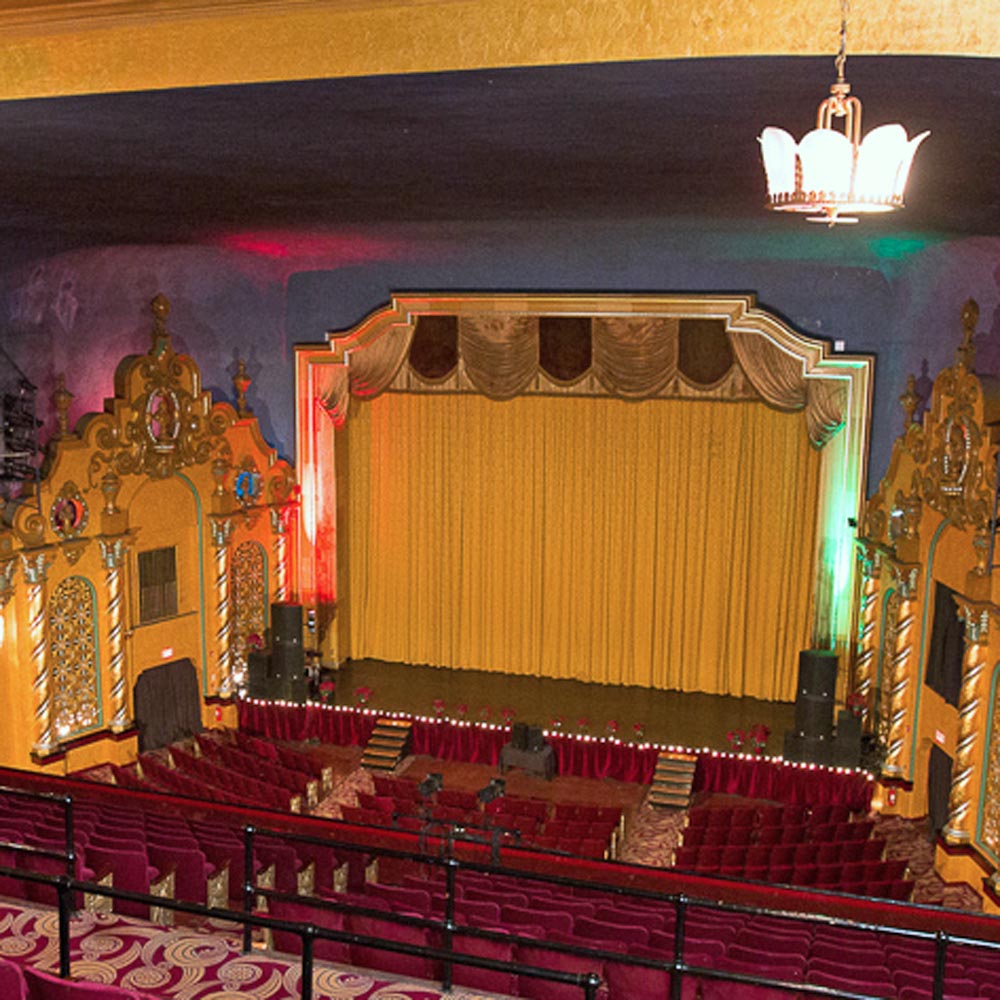 Original Theatre Opened:
29th October 1894 (128 years ago)
Reopened as an Atmospheric Theatre:
1931
Architects:
Pierce & Bickford (1894 building), Victor A. Rigament (1929-1931 remodel), Leon H. Lempert (1894 auditorium)
Former Names:
Geneva Theatre, Smith's Opera House
National Register of Historic Places: #02001454 (added 10th October 1979)
Overview
Originally opened as the Geneva Theatre in late 1894, the overall building was designed by architects Joseph Pierce and Henry Bickford (as Elmira-based architectural firm Pierce & Bickford), and the auditorium was designed by theatre architect Leon H. Lempert. The theatre was the dream of local philanthropist and businessman William Smith, constructed with the vision of bringing culture and entertainment to the local area.
The theatre with a production of "The Count of Monte Cristo", starring James O'Neill, father of playwright Eugene O'Neill.
Following financial difficulties the building was sold in 1927 to Schine Enterprises, a large corporation that owned many theatres and hotels. In 1929 extensive remodeling began under the direction of Pittsburgh architect Victor A. Rigament. The current Spanish Baroque atmospheric treatment dates to this period, when the remodeled theatre reopened in 1931.
A massive restoration project launched in 1994 set as its goal the renovation of the building's exterior to its original 1894 façade, and the interior to its 1931 eclectic opulence.
Information in part sourced from the Smith Opera House

.
Photos of the Smith Opera House
Photo credits are noted where data was available at the time of inclusion. Photos displayed here may be subject to copyright; refer to our Copyright Fair Use Statement regarding our use of copyrighted media and contact us

with any concerns.
Photographs copyright © 2002-2023 Mike Hume / Historic Theatre Photos unless otherwise noted.
Text copyright © 2017-2023 Mike Hume / Historic Theatre Photos.
For photograph licensing and/or re-use contact me here

.
| | | |
| --- | --- | --- |
| Follow Mike Hume's Historic Theatre Photography: | | |