<< Go Back up to Historic Theatre Photography main page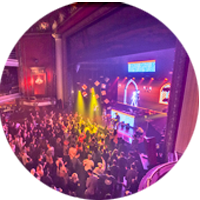 This events guide features all the information we have on events. The guide covers theatres featured on this website so you may wish to check local listings for any additional theatre tours available. Enjoy your event!
Note: this event occurs in the past
"Attack The Block" in 35mm (15th March 2019, 23:59)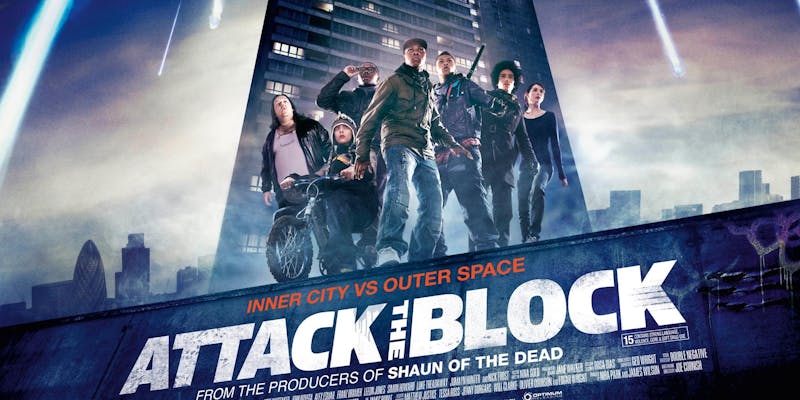 2011 not only brought us the Indonesian action jaw dropper The Raid but also the laugh out loud mind blowingly inventive low budget UK sci-fi action comedy epic Attack The Block. This is the movie that introduced John Boyega (soon to be known as Finn in the Star Wars movies) to the world. Boyega plays, with star-making power, Moses, the leader of a group of working class British kids and hooligans. After initial success killing what they think is a lone alien, they discover they have to single handedly take on an army of carnivorous "bigger" aliens who somehow decide to land and take over their apartment complex.
Add Attack the Block to your list of low budget miracles that includes The Evil Dead, Dead Alive, and Duel. Hilarious, inventive, action packed, and surprisingly touching from its very first scene, Attack the Block is the kind of low budget action film we don't see enough of. The filmmakers leave it all out on the field and we the audience are lucky recipients of the genius of that approach.
Tickets $11 - $54.
Click here to go to the event website.

Special Events information is provided on a best endeavors basis only. Information posted on this website was correct at the time of publication but details may have been modified after that date. You are therefore strongly encouraged to use the links provided for each event to confirm final details. This website is not responsible for any issues arising from incorrect information posted on these pages.
Photographs copyright © 2002-2019 Mike Hume/historictheatrephotos.com unless otherwise noted.
Text copyright © 2017-2019 Mike Hume/historictheatrephotos.com.
For photograph licensing and/or re-use contact me here.
| | | | |
| --- | --- | --- | --- |
| Follow Mike Hume's Historic Theatre Photography: | | | |