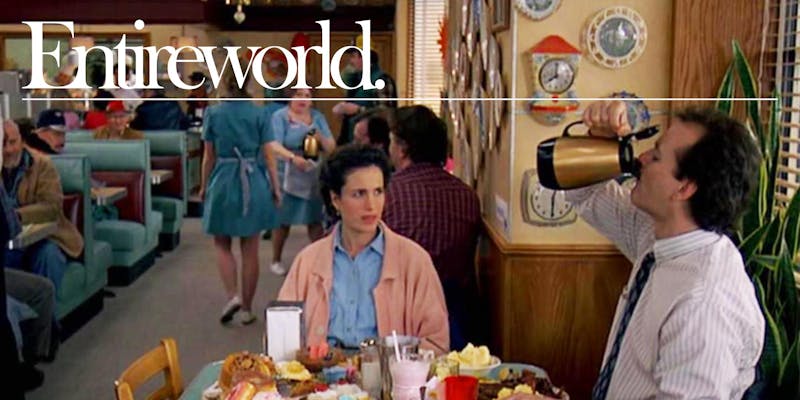 "Groundhog Day" Marathon
7th December 2019, 10am to 10pm
This event has passed and is shown for archival purposes only.
Part of "The Million Dollar Pop Up" Screening Series at the historic Million Dollar Theatre in DTLA, hosted by the LA clothing brand Entireworld.
To commemorate the first day of Entireworld's Million Dollar Pop-Up Shop, and honor the perpetually good vibes that Groundhog Day gives us, we are offering screenings all day, on a loop, of this brilliant non-Holiday holiday classic.
Showings at or around: 10am, 12pm, 2pm, 4pm, 6pm, 8pm.
Come by our pop-up and buy something and you get free popcorn. And, like, something really nice that you just bought. You're welcome to bring food and drinks from Grand Central Market into the screening if you promise not to spill.
This is a free event although registration may be required (see website).
Click here to go to the event website.