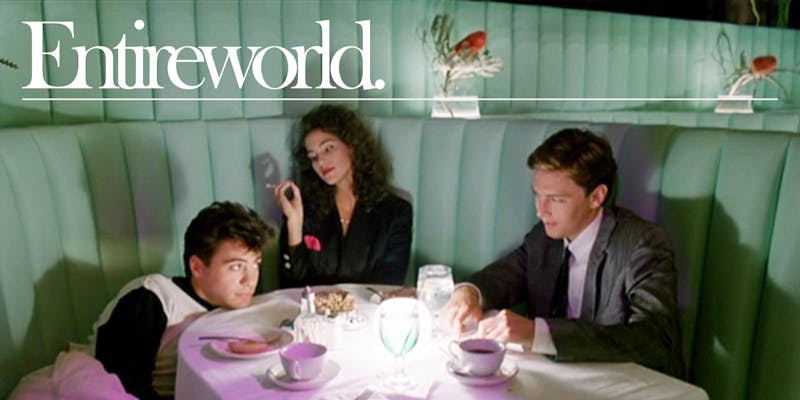 "Less Than Zero" and "The Rules of Attraction"
21st December 2019, 4pm
This event has passed and is shown for archival purposes only.
Part of "The Million Dollar Pop Up" Screening Series at the historic Million Dollar Theatre in DTLA, hosted by the LA clothing brand Entireworld.
As he states in his prolific online biography, "Bret Easton Ellis lives in Los Angeles". In fact, he is an LA treasure and will be joining us for this very special double feature of Less Than Zero and The Rules of Attraction, taking part in a Q&A in between screenings.
One ticket admits you to both screenings and the Bret Easton Ellis Q&A. Come to one or both, grab food in between, there will most definitely be booze to purchase.
Come by our pop-up and buy something and you get free popcorn. And, like, something really nice that you just bought. You're welcome to bring food and drinks from Grand Central Market into the screening if you promise not to spill.
Doors 3pm. The Rules of Attraction 4pm. Q&A 6:30pm. Less Than Zero 8pm. Tickets $25.
Click here to go to the event website.