Events may be affected by Covid-19 protocols!
While Historic Theatre Photos endeavors to ensure event information displayed on our website is kept accurate and updated, however during this volatile time there may be changes to events at theatres which we are not aware of. In particular, proof of vaccination and/or negative Covid-19 test results may be a condition of entry. Some vents may also have been cancelled. You are therefore strongly encouraged to check the status of events directly with the venue and/or event provider. Historic Theatre Photos cannot be held responsible for incorrect event information posted on this website in good faith and later updated elsewhere without our knowledge.
Thank you for your understanding.
<< Go Back up to Historic Theatre Photography main page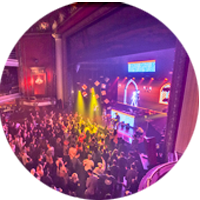 This events guide features all the information we have on events in Chicago. The guide covers theatres featured on this website so you may wish to check local listings for any additional theatre tours available in Chicago. Enjoy your event!
Display as: List | Calendar
List View shows only the first instance of a recurring event, e.g. only the first instance of a regular weekly tour series.
Calendar View shows all instances of recurring events, except for daily events which are not shown for clairty (use List View instead).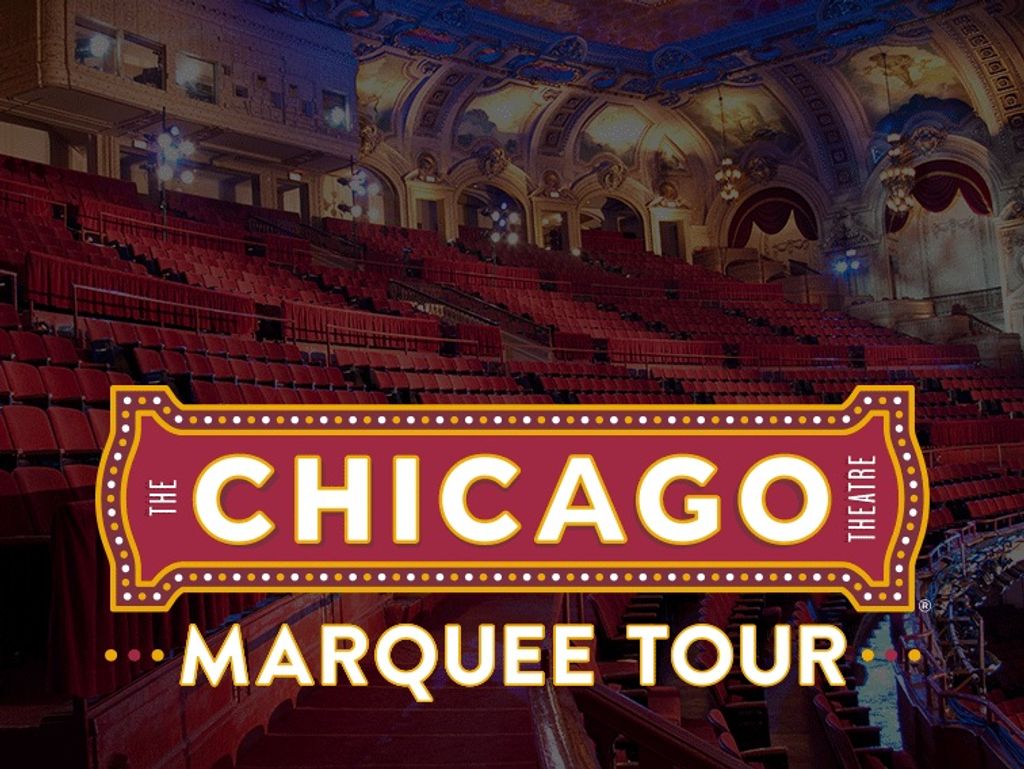 ** CANCELED ** Chicago Theatre Marquee Tour
12pm daily
** THIS EVENT HAS BEEN CANCELED **
Go on a history-filled journey, from the inception of this majestic venue in 1921, all the way to its present-day incarnation as a premiere entertainment venue. The Marquee Tour encompasses historical and architectural highlights of the building, including the grand lobby, sweeping staircase and majestic auditorium. Tour guests have the chance to stand on the famous Chicago Theatre stage, plus view artist signatures on the dressing room walls, including Frank Sinatra, Dean Martin, Dolly Parton and so many more!
Tours run daily at 12pm and are one hour long. Ticket Prices: Adults: $18, Students & Military (valid ID required): $13, Children (12 & under) & Seniors (65 and older): $13. Groups (10+): For more information on group tickets, call (312) 462-6332.
Tour content, prices, dates, and times are subject to change without notice. Tours are offered on a first come, first served basis and are subject to availability.
Click here to go to the event website.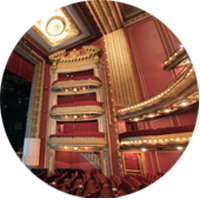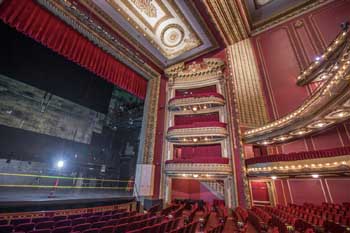 ** CANCELED ** Theatre Tour
Saturdays at 11am
** THIS EVENT HAS BEEN CANCELED **
Broadway In Chicago offers a public tour of our theatres every Saturday at 11am. Each tour visits two of our three theatres: the Oriental Theatre, the Cadillac Palace and the CIBC Theatre. The tour showcases the glittering vintage décor inspired by the foremost theatre designers of our time, who created through their designs in the French Renaissance styling. You will also learn about the cutting edge technology that makes each theatre the home to today's most complex theatrical productions and the recent restorations that brought beauty and elegance back to these century-old theatres.
Click here to go to the event website.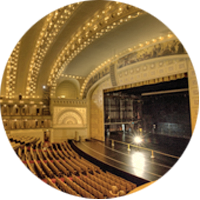 Theatre Tour
Various days and times – see schedule
Go behind the scenes of this National Historic Landmark, built by Dankmar Adler and Louis Sullivan, and view it as few do. Enjoy the radiant 24-karat gold-leafed ceiling arches, hundreds of Sullivan's beautifully restored intricate stencil patterns, ornate gilded and bas-relief designs, and the endless floor and wall mosaics and murals by Charles Holloway and Albert Fleury.
The general tour schedule is: 2nd or 3rd Thursday of the month at 10:30am and 12:30pm, and 3rd or 4th Tuesday of the month at 10:30am and 12:30pm. Check the event website 

for the latest schedule and availability. Tours last approximately 60 minutes and cost $15.
COVID-19 safety measures are in place during the tour. The theatre has increased cleaning efforts, including in high-touch areas like railings and elevator buttons. Hand sanitizer stations are available throughout the building. Tours are for six people max per tour, and all patrons and tour guides must wear a mask covering the nose and mouth throughout the tour. All ticket holders and the tour guide must maintain 6 feet distance per household throughout the tour. Please arrive 10 minutes early to guarantee access. All tour ticket holders will be subject to a wellness check-in that includes a touch-less temperature check, plus a short verbal questionnaire. All Auditorium Theatre staff are subject to a wellness check before tours. Tickets will be scanned by Auditorium staff, but only ticket buyers may handle their print at home ticket, or phone. The Auditorium Theatre will refund any tour ticket if these guidelines are not followed, or if a patron or tour guide does not pass the wellness check.
Additional dates and times may be available for private group tours of up to 6 people. Private tours are only available by appointment, depending on theatre availability. To schedule a group tour of the Auditorium Theatre, please call (312) 341-2300 

.
Click here to go to the event website.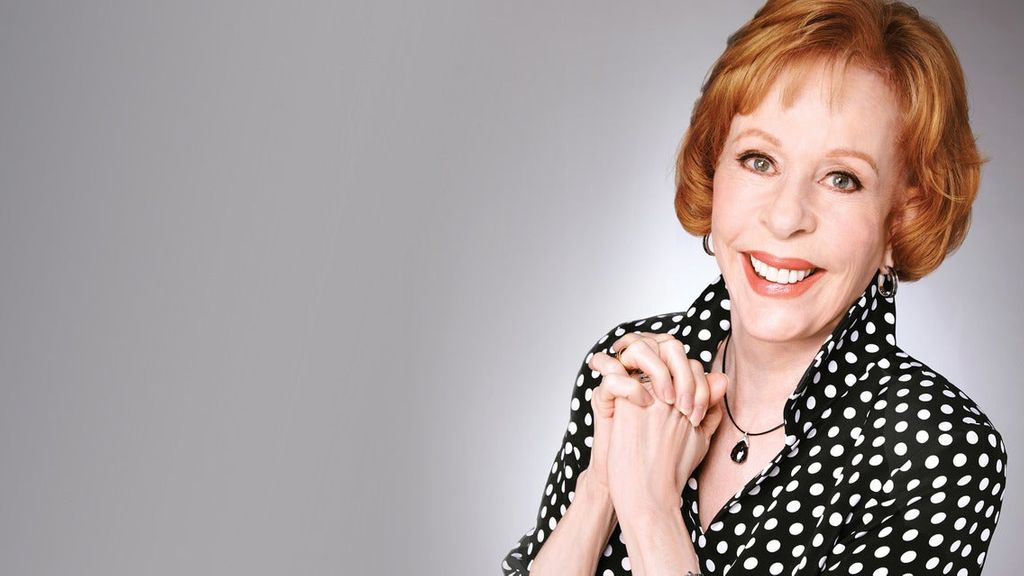 Carol Burnett
28th April 2022, 7:30pm
Please be advised that the Carol Burnett performance originally scheduled to take place at The Chicago Theatre on Friday, May 8, 2020 that was postponed until Saturday, July 25, 2020 and then postponed to Sunday, September 20, 2020 and then Wednesday, May 26, 2021, has now been rescheduled to Thursday, April 28, 2022.
Click here to go to the event website.

Photographs copyright © 2002-2021 Mike Hume/historictheatrephotos.com unless otherwise noted.
Text copyright © 2017-2021 Mike Hume/historictheatrephotos.com.
For photograph licensing and/or re-use contact me here.
| | | | |
| --- | --- | --- | --- |
| Follow Mike Hume's Historic Theatre Photography: | | | |