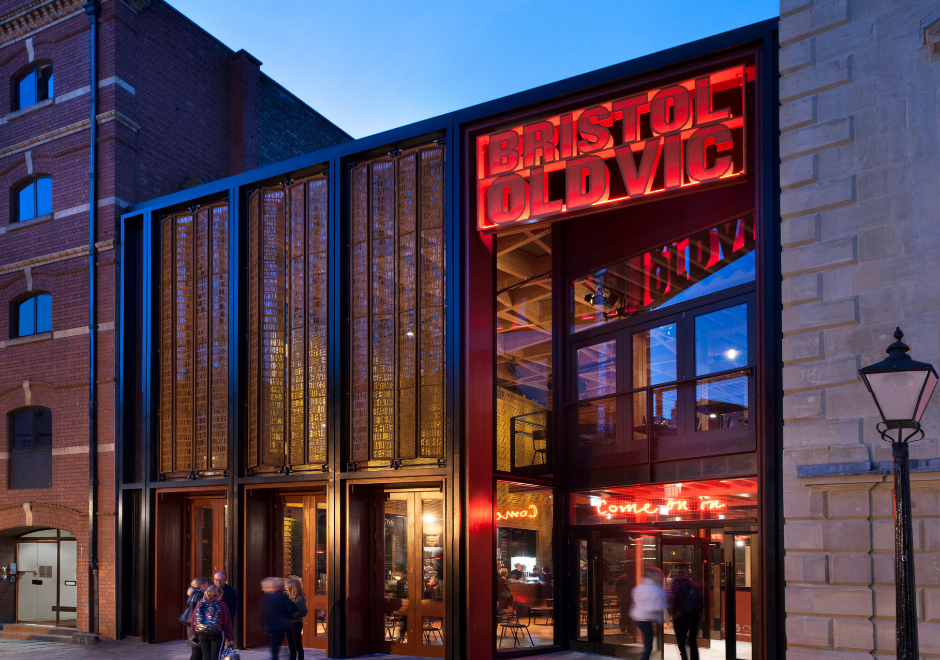 Bristol Open Doors
14th September 2019, 8am to Midday
This event has passed and is shown for archival purposes only.
Bristol Old Vic takes you behind the scenes of the oldest continuously working theatre in the English-speaking world.
One year on from opening its award-winning new foyer spaces designed by Haworth Tompkins, learn how the theatre continues to tell the stories that matter to the city.
Self-guided tours: Explore the rich heritage of the theatre. Self-guided tours will allow you to explore the theatre's secret spaces with roving experts on-hand to answer any questions. Meet the project team who created the inspired design, and explore the history of sound design with the interactive "Noises Off" exhibit. Investigate backstage to see how the productions are made with demonstrations of theatre practice.
Got the kids? Children can explore the theatre on a Heritage Family Trail suitable for ages 5+, with arts and crafts activities also available for the whole family.
This is a Drop-in event and tickets/reservations are not required.
This event also runs on Sunday 15th September, 10am to 5pm.
Click here to go to the event website.